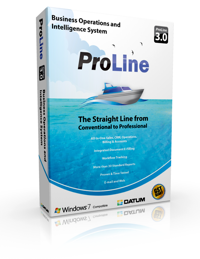 SOLUTION SHOWCASE
ProLine AIO
A fully integrated business operations and intelligence software with features designed to improve productivity, efficiency and higher bottom-line. Also, check out the 13 reasons that ProLine may be best for your company…
ClearAgent
A fully integrated system comprises of Sales Force Automation (SFA), Customer Relationship Management (CRM), Accounting and Business Intelligence (BI).
ClearBroker
A comprehensive and customisable broking system for General (P&C), Reinsurance and Life brokers.
IMPLEMENTING A DATABASE SYSTEM
By combining Web, Offline and Mobile applications into Information Systems, seamless access to vital information is a necessity, not a luxury. Our ClearMind apps empower your organisation to cutting-edge competitiveness by offering immediate and streamlined information to your team.
If you're interested to know more what we do, here's the list…
Customised Software Solutions
Server Implementation
Maintenance & Support Services
Website Design & Development
Marketing Consultation
For insurance broking and service management software, please view Our Solutions page.