from a staff resigned 6 months ago? or from a lost notebook?
If you can't and there is a need for it, please read on…
Introducing MARS
Archive Business Email Safely 
&

 Retrieve Easily
Mail Archive Retrieval Service (MARS) for Email archives all inbound, outbound and internal email for instant searching and retrieve achieved email by employees and administrators just in a few seconds! It retains the original email, including email recipients and delivery date and time.
MARS offers improved compliance and workflow efficiency
BUSINESS CONTINUITY AND DISASTER RECOVERY
Secure central repository of emails storing the necessary information to enable business continuity even if your mail servers are down.
REGULATORY AND COMPLIANCE REQUIREMENTS
Long term storage policy to archive emails in order to facilitate regulatory compliance demanded by governmental agencies and other regulatory organizations.
LEGAL DISCOVERY AND INVESTIGATIONS
Fast & easy retrieval of emails helps to provide relevant information in a timely manner in case of legal discovery, audit or other events.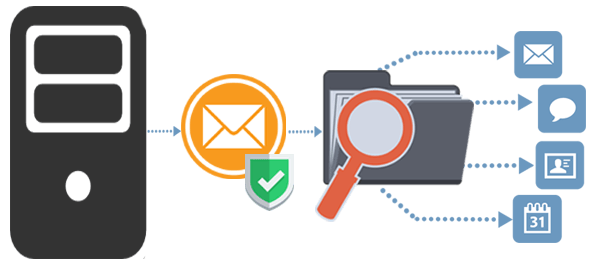 100% complete archiving including PST files to protect data loss.
Full text search within seconds to put information at your finger tips.
Retrieve important emails of resigned staff; usually they delete all emails before leaving the company.
Delete important emails at will to reduce mailbox hosting quota as MARS has a copy.
Message & attachment de-duplication for better storage optimization.
Role based access control & audit trail for secure and well maintained administration.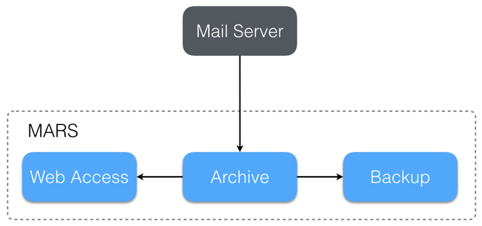 MARS download emails from a catch-all mailbox and store it in the archive database.
Web access provide the user interface for login, search and perform other operations. Search includes attachments in Word, Powerpoint, Excel, RTF, PDF, ZIP and OpenOffice formats.
Backup uses the daily snapshot strategy with default of 90 days retention. The backup can be configured to a remote location or save to USB external disk.
Interested to find out how it can solve your email problems?
Our solution includes setting up, training with on-going maintenance & tech support at an affordable price.